Gem:
Sardonyx

Flowers:
Small & Colorful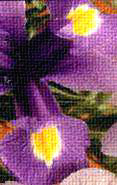 Animals:
Domestic

Herbs:
Cat's Ear,
Crosswort

Countries:
Greece, Turkey,
West Indies,
Uruguay

Cities:
Paris, Boston, Heidelberg

Body area:
Bowels, Intestines

Principle: Discernment

Keywords:
Analytical, Critical, Practical


Notable Virgo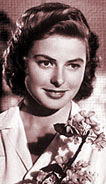 Ingrid Bergman


E-mail Newsletter
is Distributed
Free to all
Interested Viewers.

Receive Updates on:

Site Additions
Projects
Web Events
New Learning


Resources
Further Resources
Theme Introduction


Content Directory



Glossaries
By Theme

'Must know' terms

General terms

Horoscope terms

Psychological terms

Additional
Study Elements



First sign
March 21 - April 20
Symbol: Ram




Second sign
April 21 - May 21
Symbol: Bull




Third sign
May 22 - June 21
Symbol: Twins




Fourth sign
June 22 - July 22
Symbol: Crab




Fifth sign
July 23 - Aug 22
Symbol: Lion




Seventh sign
Sept 23 - Oct 23
Symbol: Scales




Eighth sign
Oct 24 - Nov 22
Symbol: Scorpion




Ninth sign
Nov 23 - Dec 21
Symbol: Archer




Tenth sign
Dec 22 - Jan 20
Symbol: Sea goat




Eleventh sign
Jan 21 - Feb 19
Symbol:
Water bearer




Twelfth sign
Feb 20 - March 20
Symbol: Fish pair



Read what Sydney Omarr says about Earthlore's Lore of Astrology: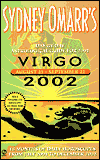 "Be sure to visit the Astrology section of this gorgeous site, dedicated to the history and mythology of many traditions. One of the most beautifully designed sites we've seen."
- Sydney Omarr
Would you like to know what Sydney says about you?
You can
preview a copy
of his Gemini guide, which is available at Earthlore through
Barnes and Noble Books
.

Due to the Virgo preference for detail rather than the big picture, they make better workers than they do leaders. Virgoans are essentially tacticians, admirable in the attainment of limited objectives. They have a basic distrust in their nature, not only of other people but themselves as well. They project this mistrust to others and therefore make exacting employers. Although, they will never ask anyone to do what they won't do, it is still asking a lot, because most people will not go to the pains a Virgo will.



Virgos possess a strong potential for the arts, sciences and language. They are well suited for any career where analysis, detail and precision are required. They make excellent programmers, accountants, and statisticians. Many go into medicine, law, and the teaching profession. With an avid interest in history, some Virgos make excellent writers and researchers.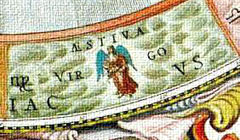 Horoscope Symbol of Virgo,
Seventeenth Century European Zodiac.



On the shadow side, Virgos have a penchant for turning molehills into mountains, difficulties into stress and cleanliness into obsessive behavior. There is a need to pay attention to health concerns, particularly those related to overt stress. Virgos are predisposed to worry and hypochondria, even to the point of exhibiting symptoms of the latest diseases. It can be beneficial to take up a pastime which occupies the mind and the hands, while providing a sense of accomplishment. A Virgo finds peace where his or her physical mark can be measured on Earth.




Discover how compatible you are with others!


Origins in Mythology

Virgo, also known as Astraes, was the daughter of Jupiter and Themses and considered the Goddess of Justice. The constellation is one of only three which represent women. The others are Andromeda and Cassiopeia. In combination, these can be seen as the three aspects of the feminine: maiden, mother and crone.



An alternate belief associates the constellation with the tragic Coronis, lover of the Greek god Apollo. Coronis was mortal and feared that the god would tire of her as she aged, so she took another mortal, Ischys, as her lover. In his rage, Apollo shot her fatally, with an arrow. In some tales, this unjust act was carried out by Artemis, the sister of Apollo.



That Coronis was pregnant at the time, did not stay the god's sense of vengeance. Her child, Asclepius, was saved by Hermes, who delivered the baby on the funeral pyre. Entrusted to the care of Chiron, the child grew to become one of the greatest healers of ancient Greece.


A Virgo rhyme —

But modest Virgo's rays give polished parts,
And fill men's breasts with honesty and arts;
No tricks for gain, nor love of wealth dispense,
But piercing thoughts and winning eloquence.

— Manilius


Traditional Cultural Translations
Arabic: Al Adhrã al Nathifah
Anglo-Norman: Pulcele
Chinese: She Sang Neu
French: Vierge
German: Jungfrau
Greek: Arista
Hebrew: Bethülah
Hindu: Kanya
Italian: Virgine
Persian: Khosha
Portuguese: Virgem
Spanish: Virgo

Our body is a machine for living. It is organized for that, it is its nature. Let life go on in it unhindered and it will defend itself, it will do far more than if you paralyze it by encumbering it with remedies.

—Count Leo Tolstoi, born: August 28


Ivan IV 'The Terrible' (August 25, 1530)
Born: Vasily III - The first Tzar of Russia
Queen Elizabeth I(September 7, 1533)
Monarch of England
Johann Christian Bach (September 5, 1735)
German Composer
Jacques-Louis David (August 30, 1748)
French Classical Painter
Johann Wolfgang Goethe (August 28, 1749)
German Author, Scientist, Philosopher
Mary Wollstonecraft Shelly (August 30, 1797)
English Author: Frankenstein
Count Leo Tolstoi (August 28, 1828)
Russian Author, Mystic: War and Peace
Sir Edward Burne-Jones (August 28, 1833)
English Pre-Raphaelite Painter
O. Henry (William S. Porter) (September 11, 1862)
American Author: Gift of the Magi
Herbert G. Wells (September 21,1866)
English Novelist, Visionary: War of the Worlds
J. Pierpont Morgan II (September 7, 1867)
American Financier
Edgar Rice Burroughs (September 1, 1875)
American Novelist: Tarzan of the Apes
Agatha Christie (September 15, 1880)
English Mystery Author
D. H. Lawrence (September 11, 1885)
English Author, Poet: Lady Chatterley's Lover
Joseph P. Kennedy (September 6, 1888)
American Financier, Ambassador to England,
Father of President John F. Kennedy
Darryl Zanuck (September 5, 1902)
Legendary Hollywood Producer
Greta Garbo (September 18, 1905)
American Actress
Aristotle Onassis (September 21, 1906)
Greek Billionaire Shipping Magnate
Loren Eiseley (September 3, 1907)
American Naturalist Philosopher, Author
Mother Teresa (August 27,1910)
World Renowned Caregiver
Ingrid Bergman (August 28,1915)
American Actress
Lauren Bacall (September 16, 1924)
American Actress
Sean Connery (August 25, 1930)
Scottish Film & Stage Actor
Anne Bancroft (September 17, 1931)
American Actress
Regis Philbin (August 25, 1933)
Television Host, Maker of Millionaires
Sophia Loren (September 20,1934)
Italian Actress
Seiji Ozawa (September 1, 1935)
Japanese Conductor
Buddy Holly (September 7, 1936)
American Singer-Songwriter
Jacqueline Bisset (September 13, 1944)
English Actress
Van Morrison (August 31, 1945)
Irish Singer-Songwriter
Jose Feliciano (September 10, 1945)
American Guitarist-Singer
Oliver Stone (September 15, 1945)
American Film Director: Platoon, JFK
Barry Gibb (September 1, 1946)
Manx Lead Singer of the Bee Gees
Tommy Lee Jones (September 15, 1946)
American Actor
Stephen King (September 21, 1947)
American Thriller Novelist
Richard Gere (August 31, 1949)
American Actor
Jimmy Connors (September 2, 1952)
American Tennis Champion
Gloria Estefan (September 1, 1957)
American Singer
Michael Jackson (August 29, 1958)
American Singer
Keanu Reeves (September 2, 1964)
Canadian Actor


Two souls contend
In me and both souls strive for masterdom,
Which from the other shall the scepter rend.
The first soul is a lover, clasping close
To this world tentacles of corporal flame,
The other seeks to rise with mighty throes
To those ancestral meadows whence it came.

—Johann Wolfgang Goethe, born: August 28
(Faust, Act I)