Herbs:
Mint, Cayenne

Countries:
Austria, Japan,
Burma, Tibet

Cities:
Copenhagen,
Vienna,
Johannesburg

Body area:
Kidneys

Principle:
Cooperation

Keywords:
Harmonious,
Sympathetic, Balanced





Notable Libra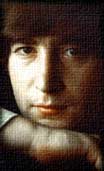 "You may say I'm a dreamer
But I'm not the only one.
I hope someday you'll join us...
And the world will live as one."

- John Lennon



E-mail Newsletter
is Distributed
Free to all
Interested Viewers.

Receive Updates on:

Site Additions
Projects
Web Events
New Learning


Resources
Subscribe Today



Further Resources

Theme Introduction

Content Directory



Glossaries
By Theme

'Must know' terms

General terms

Horoscope terms

Psychological terms
Additional
Study Elements



First sign
March 21 - April 20
Symbol: Ram





Second sign
April 21 - May 21
Symbol: Bull






Third sign
May 22 - June 21
Symbol: Twins






Fourth sign
June 22 - July 22
Symbol: Crab






Fifth sign
July 23 - Aug 22
Symbol: Lion






Sixth sign
Aug 23 - Sept 22
Symbol: Maiden






Eighth sign
Oct 24 - Nov 22
Symbol: Scorpion






Ninth sign
Nov 23 - Dec 21
Symbol: Archer






Tenth sign
Dec 22 - Jan 20
Symbol: Sea goat






Eleventh sign
Jan 21 - Feb 19
Symbol:
Water bearer






Twelfth sign
Feb 20 - March 20
Symbol: Fish pair



Read what Sydney Omarr says about Earthlore's Lore of Astrology: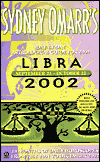 "Be sure to visit the Astrology section of this gorgeous site, dedicated to the history and mythology of many traditions. One of the most beautifully designed sites we've seen."
- Sydney Omarr
Would you like to know what Sydney says about you?
You can
preview a copy
of his Gemini guide, which is available at Earthlore through
Barnes and Noble Books
.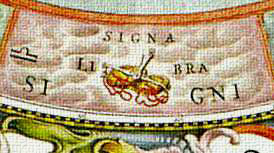 The Libra symbol within a Zodiac wheel,
Seventeenth century European manuscript.

In a profession or business, Librans often succeed as administrators, lawyers, antique dealers, civil servants. Finance is also a fair field, as Libras are trustworthy in handling other people's money. Naturally creative and artistic, some Librans are gifted fashion designers, or can be found devising new lines of cosmetics. Others may find success as artists, composers, critics, writers, interior decorators, or managing various areas of public entertainment. Some work philanthropically for humanity with great self-discipline and significant results. Those with a gift for finance sometimes make good speculators, for they have the optimism and ability to recover from financial setbacks.




Discover how compatible you are with others!


Origins in Mythology

There exists no specific myth or tale about Libra. Yet, in ancient times, its significance was widely recognized. The association of balance with Libra dates to the origins of Astrology. In all developing civilizations, a society's survival and proliferation depended upon the ability to manipulate Nature. In many ways this was accomplished by following the examples of Nature. Throughout the natural world there was one ever present principle perceived, and this was balance.



Societies survived, and they still do, by maintaining a level of equilibrium. To prosper, a society must develop and maintain an equilibrium in many sectors, such as economics, law and coexistence with its neighbors. This was achieved always through the establishment of a responsible structure of government. What Libra represents is the same sense of government on an individual level. This was expressed through emotional, mental and physical balance. An accomplishment which can only be achieved through strength of will.



The image of Justice is also associated with Libra. This can be seen in the symbol from the Major Arcana of the Tarot, in which the personification of Justice appears holding her scales. This association has ancient origins. As early as 2001 BCE, the constellation of Libra was associated with the judgment of the living and the dead in Babylonia. Here, Zabanitu, who represented the Scales, weighed souls of the deceased to determine their moral worth. In Egypt, this same role was overseen by the god Anubis, utilizing a feather as a counterbalance to the heaviness of a human heart. Throughout the Mediterranean region, the harvest season was associated with this time of year. The weighing of crops was often performed when the Moon was full in Libra.




Traditional Cultural Translations
Arabic: Al Zubãnatain

Anglo-Saxon: Pund
Chinese: Tien Ching

French: Balance
German: Wage

Greek: Zichos

Hebrew: Moznayim
Hindu: Tulã

Italian: Bilancia

Latin: Jugum
Portuguese: Libra

Spanish: Libra

Tamil: Tulam


Virgil (October 15, 70 B.C.E.)
Roman Philosopher Poet: The Aeneid
Miguel de Cervantes (October 9, 1547)
Spanish Poet, Novelist: Don Quixote de la Mancha
Samuel Taylor Coleridge (October 21, 1772)
English Romantic Poet: Kubla Khan
Franz Liszt (October 22, 1811)
Hungarian Composer: Faust Symphony
Guiseppe Verdi (October 10, 1813)
Italian Composer: La Traviata
Aleksis Kivi (October 10, 1834)
Finnish Poet, Novelist, Playwright
Friedrich Nietzsche (October 15, 1844)
German Philosopher, Author: Beyond Good and Evil
Sarah Bernhardt (October 22, 1844)
American Actress
Arthur Rimbaud (October 20, 1854)
French Symbolist Poet: Les Illuminations
Oscar Wilde (October 15, 1856)
Irish Author and Humorist
Mohandas Gandhi (October 2, 1869)
Indian Leader, Philosopher, Pacifist
Aleister Crowley (October 12, 1875)
English Magician, Author: The Equinox
Damon Runyon (October 4, 1884)
American Short Story Writer, Journalist
Eleanor Roosevelt (October 11, 1884)
American First Lady, Social Reformer
Isak Dinesen (Karen Blixen) (October 17, 1885)
Danish Author: Out of Africa
T. S. Elliot (September 26, 1888)
Thomas Stearns Elliot - English Poet
Eugene O'Neill (October 16, 1888)
American Playwright: The Iceman Cometh
e. e. cummings (October 14, 1894)
Edward Estlin Cummings - American Poet: 95 Poems'
F. Scott Fitzgerald (September 25, 1897)
American Author: The Great Gatsby
William Faulkner (September 24, 1896)
American Author: The Sound and the Fury
Pope Paul VI (September 26, 1897)
Roman Catholic Pontiff
Groucho Marx (October 2, 1898)
American Vaudeville-Film Comedian
George Gershwin (September 26, 1898)
American Composer: Rhapsody in Blue
Helen Hayes (October 10, 1900)
American Actress, 'First Lady of American Theatre'
Thor Heyerdahl (October 6, 1914)
Norwegian Explorer, Author: Kon Tiki
Arthur Miller (October 17, 1915)
American Playwright: All My Sons, The Crucible
Arthur Schlesinger Jr. (October 15, 1917)
American Historian, Author
Frank Herbert (October 8, 1920)
American Science Fiction Author: Dune
Mario Puzo (October 15, 1921)
American Novelist: The Godfather
Charleton Heston (October 4, 1922)
American Actor: The Ten Commandments
Italo Calvino (October 15, 1923)
Cuban-Italian Author: Difficult Loves
Truman Capote (September 30, 1924)
American Author: In Cold Blood
Gore Vidal (October 3, 1925)
American Playwright, Author
R.D. Laing (October 7, 1927)
Psychiatrist, Author
Ursula LeGuin (October 21, 1929)
American Science Fiction Author
Richard Harris (October 1, 1930)
Irish Film & Stage Actor
Desmond Tutu (October 7, 1931)
Archbishop of South Africa, Defender of Human Rights
John Le Carré (October 19, 1931)
English Espionage Novelist
Bridget Bardot (September 29, 1934)
French Actress
Julie Andrews (October 1, 1935)
English-American Actress
Luciano Pavarotti (October 12, 1935)
Italian Opera Singer
Vaclav Havel (October 5, 1936)
Czech Playwright and President
John Lennon (October 9, 1940)
English Musician, Songwriter, Member of The Beatles
Pele (October 23, 1940)
Brazilian Soccer Legend
Anne Rice (October 4, 1941)
American Novelist: Interview with a Vampire
Jackie Collins (October 4, 1941)
American Romance Novelist
Jesse Jackson (October 8, 1941)
American Civil Rights Leader
Michael Crichton (October 23, 1942)
American Novelist: Jurassic Park
Julio Iglesias (September 23, 1943)
Spanish Singer
Lech Walesa (September 29, 1943)
Leader of workers' rights movement,
First President of Post-Communist Poland
Catherine Deneuve (October 22, 1943)
French Actress
Michael Douglas (September 25, 1944)
American Actor
Bruce Springsteen (September 23, 1949)
American Musician, Songwriter
Armand Assante (October 4, 1949)
American Actor
Sting - Gordon Sumner (October 2, 1951)
English Musician-Singer-Songwriter
Bob Geldolf (October 5, 1951)
Irish Musician-Singer, Organizer of 'Live Aid'
Will Smith (September 25, 1968)
American Actor, Singer
Catherine Zeta Jones (September 25, 1969)
Welsh Singer, Actress

'I believe that man will not merely endure: he will prevail. He is immortal, not because he alone among creatures has an inexhaustible voice, but because he has a soul, a spirit capable of compassion and sacrifice and endurance. The poet's, the writer's, duty is to write about these things. It is his privilege to help man endure by lifting his heart, by reminding him of the courage and honor and hope and pride and compassion and pity and sacrifice which have been the glory of his past. The poet's voice need not merely be the record of man, it can be one of the props, the pillars to help him endure and prevail.'

- William Faulkner, 1950
On his acceptance of the Nobel Prize for literature.